Tasman Glacier Valley Tours
TASMAN GLACIER VALLEY TOURS
Join us and escape the crowds for a fun trip up the famous Tasman Glacier Valley. Follow the famous route taken by the first explorers on their journey into the heart of the Southern Alps. Your guides are seasoned mountain people with years of mountain guiding and taking care of clients to the highest safety standards.
Our trip begins with a full safety briefing and gear check.
Equipped and ready for our adventure we head up the Tasman Valley road and then up the famous old Ball Hut Road in our 4WD vehicle. It's a terrific drive and very exciting. Your guide will stop at certain paoints along the way and go over lots of history and points of interest. This takes us into the Tasman Glacier Valley where our short trek begins.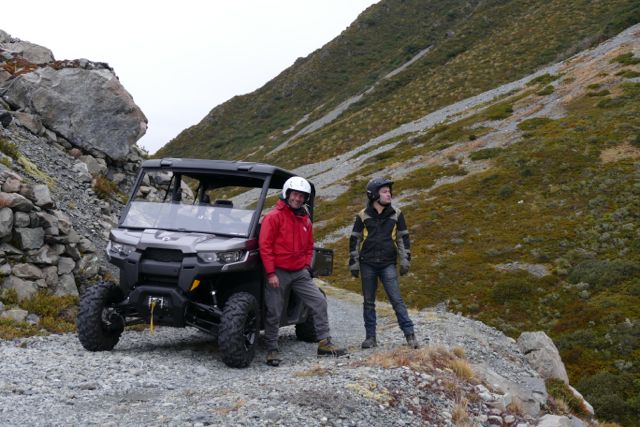 We trek to the top of the Tasman Glacier moraine wall which gives us spectacular views of the Southern Alps and Aoraki Mount Cook. The highlight of the trek is viewing the Tasman Glacier Terminal Face. This is where the mighty Tasman Glacier finishes and meets the glacier lake. At times impressive glacier calvings can be witnessed and this produces the ice bergs that plunge into the lake.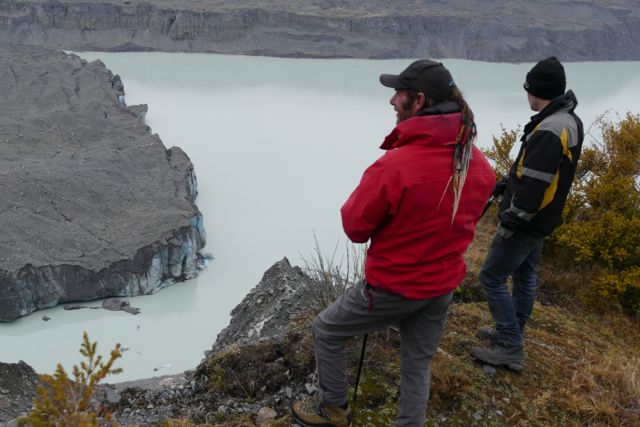 There is an abundance of native flora in the Tasman Valley and your guide will show you the many species including the famous Mt Cook lily when in season. We'll stop in a scenic location for some snacks and refreshments.

This is an ever-changing environment, so there is no guarantee that specific features will be seen.
Minimum number 2.
We meet at The Old Mountaineers' Café Bar, next door to the DOC Visitor Centre at.10.00am. In high season there is a trip at 3.30pm as well.
COST: NZ$250 per person. Families welcome.
Price includes: Guide fees, vehicle transport, DOC permit fees, walking pole, snack food with a hot drink and GST. You should bring good walking shoes/boots, warm clothing, windproof jacket, sun protection and a camera.
TRIP DURATION: Approximately three hours. ABILITY: Easy.
Book Here on our secure booking website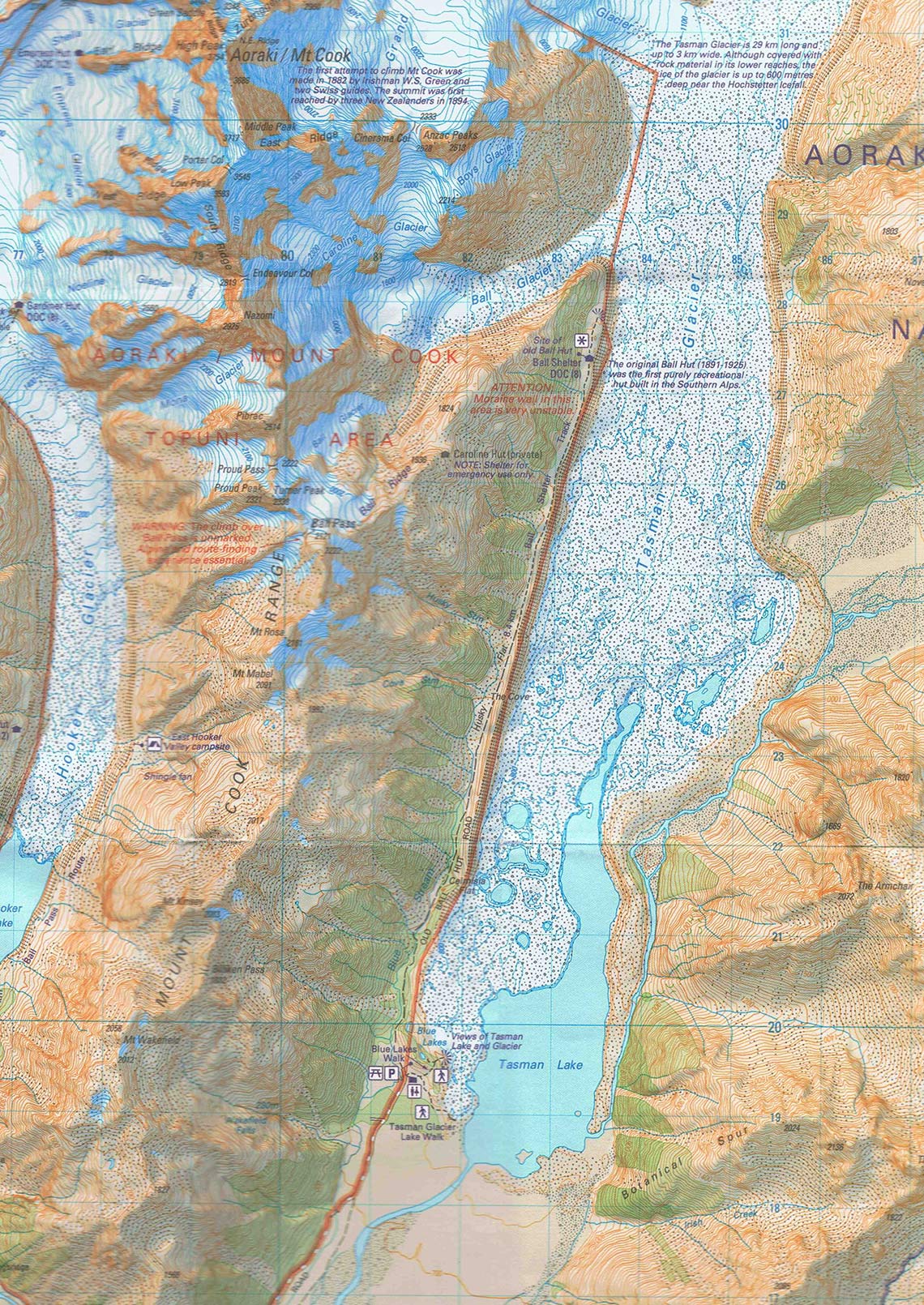 CANCELLATION POLICY
We reserve the right to cancel or change any part of any trip. This could be due to adverse snow,avalanche, mountain or weather conditions or any other mountain related scenario. We have a strict 36 hour cancellation policy which means that if WE cancel the trip due to any of the above conditions will give you a full refund. If you decide not to do the trip within 36 hours of the trip start time for any reason (you sleep in, have a vehicle breakdown, an unexpected illness or injury etc) or we cancel your booking because of client unsuitability due to poor fitness or health there will be no refund. Please ensure you have travel insurance to cover all potential cancellation scenarios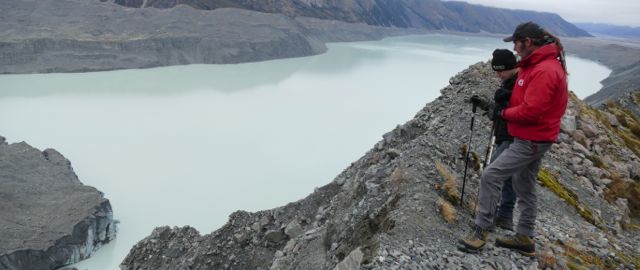 "Southern Alps Guiding Ltd works with the Department of Conservation (DOC) to ensure that our impact on New Zealand's National Parks and reserves is minimal. We are an approved concession holder, ensuring that your visit with us to conservation lands adheres to best practice and contributes to the management of these protected areas"